Six Main Challenges in Invoice Automation and How to Overcome Them
Accounts payable is often considered overhead and part of the cost of doing business. Consequently, CFOs may not pay much attention to their invoice management process, assuming it will take care of itself.
Unfortunately, this assumption couldn't be further from the truth. In fact, it's highly likely that you don't have a comprehensive view of your Accounts Payable function, let alone know your company's total cost of paying its bills.
According to industry data, more than two-thirds of businesses experience errors on more than 1% of their total invoice volume, and between 20% and 30% of all invoices result in exceptions in one form or another. 
As such, it's crucial to fix this inherently broken process – and invoice management automation can offer a simple, future-proof solution. Invoice automation technology can streamline your process, freeing up your AP staff to focus on more strategic tasks that improve overall financial performance. 
So let's dive into the challenges of invoice management automation and see some practical ways to tackle them. 
Main challenges in invoice automation
Challenge #1: Manual processes
According to IOFM, the average business still receives 63% of its invoices in paper format. 
This reliance on paper invoices significantly reduces the ability of businesses to process invoices efficiently without human intervention. In fact, more than half of surveyed businesses manually handle over 75% of their paper invoices.
Manual processing of paper invoices leads to costly and error-prone data entry, misplacement of invoices, lengthy approval and exception resolution cycles leading to late fees and missed discounts, compliance and security risks, high costs of paper storage and retrieval, delays in uploading approved invoice data to downstream systems, and time-consuming supplier inquiries about invoice and payment statuses.
Consequently, 17% of payables departments consider invoice data entry their top challenge, while 15% identify invoice coding as their primary concern, as reported by IOFM.
Additionally, in a paper-based AP process, staff must manually collect and reconcile purchase order, invoice, and payment information, adding to the laborious and time-consuming nature of the process.
While this helps with effective working capital management and prevents fraud and duplicate payments, matching invoice line items with data in a purchase order system and sticking with manual invoice approvals is a significant pain point for 28% of accounts payable departments.
Furthermore, 20% of businesses struggle with obtaining proof of delivery documents necessary for matching, and an equal percentage face challenges in reconciling duplicate invoices when processing paper invoices, as revealed by IOFM's research.
Challenge #2: Inaccurate or incomplete data
Another common challenge in invoice management is dealing with inaccurate or incomplete data. Invoices often have errors, such as missing information, incorrect amounts, or duplicate entries, which can create major issues for Accounts Payable departments.
The causes of inaccurate or incomplete data can be attributed to several factors. First, manual data entry can be error-prone, as human error is an inherent risk. Secondly, there may be a lack of standardized procedures or automation tools in the accounts payable process, leading to inconsistency in data entry – for example, when paper-based processes or spreadsheets are used.
Thirdly, inadequate communication between AP departments and vendors may result in missing information or discrepancies and errors in the invoice. And last, the absence of an efficient data management system can result in the loss of information or make it difficult to track invoices, increasing the risk of mistakes during payment processing as well.
Invoice Capture Solutions: From Manual Processing to OCR and AI Technology
Unlock the power of invoice capture methods in finance, transitioning from manual processing to advanced Invoice OCR and AI technology.
Andreea Macoveiciuc,
Growth Marketing Manager
Challenge #3: Complex approval workflows
A third common challenge in invoice processing is the approval workflows. Oftentimes, the approval process in accounts payable is complex and lacks clarity and consistency.
This can be due to differences in organizational structure – for example, in global organizations where every entity uses a different accounting system, a specific process, or different invoice automation software.
Additionally, the use of paper-based business processes can further complicate the approval workflows, leading to delays and errors.
Consequences of complex approval workflows include increased processing time, higher costs associated with manual intervention, potential compliance issues, and difficulty in tracking the status of invoices. Invoices that require multiple levels of approval can become lost between systems, which can lead to late payments and missed early payment discounts. 
Challenge #4: Data security and compliance
Data security and compliance are major concerns for any organization, and the implementation of an AP automation system can pose new challenges in this area. Some of the causes of these challenges are:
Data breaches
As organizations adopt AP automation systems, more data is processed and stored electronically, increasing the risk of data breaches. Malicious actors constantly seek vulnerabilities in systems to gain unauthorized access to sensitive information.
If a data breach occurs, it can expose valuable data, including bank account details, personal information of suppliers and employees, and financial transactions.
Such breaches can lead to financial loss, reputational damage, and legal liabilities for the organization. Rebuilding customer trust and mitigating the consequences of a breach can be a lengthy and costly process.
Non-compliance
Compliance with data privacy regulations (such as GDPR, CCPA) and financial reporting requirements is crucial for organizations.
Implementing an invoice processing automation software introduces new complexities in managing compliance. Organizations must ensure that invoicing system and its associated processes align with relevant regulations and industry standards.
Failure to comply with these regulations can result in severe consequences, including significant fines, legal action, and damage to the organization's reputation.
Stay up-to-date with rules and regulations around per diem rates, mileage allowances, proof of receipt, and VAT rates, while Yokoy keeps you audit-ready across countries.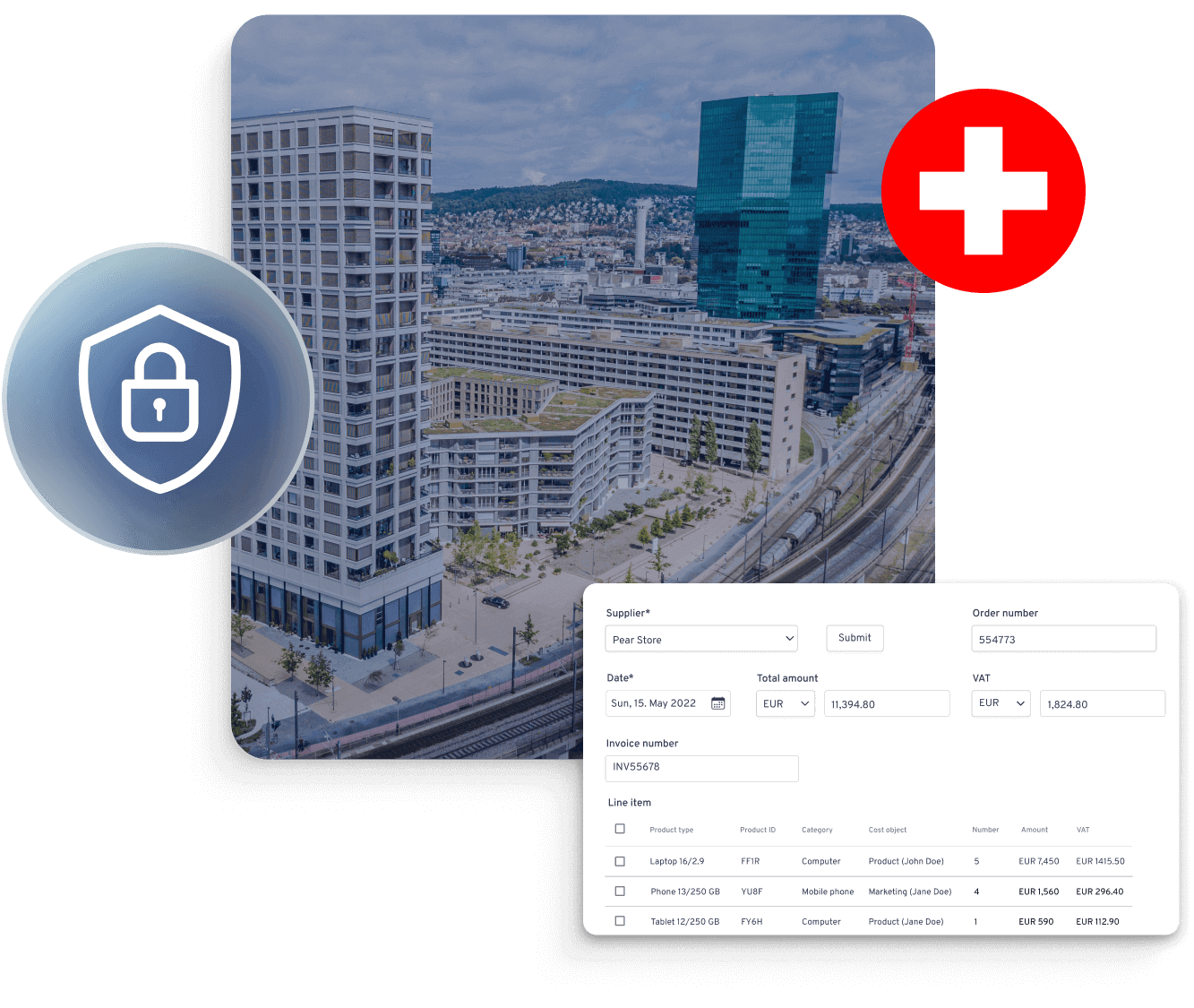 Challenge #5: Lack of standardization
Another major challenge in accounts payable automation is the lack of standardization in the format and content of invoices.
Suppliers may use different invoicing methods – for example, a mix of manual invoice processing and e-invoicing, as well as different invoice processing software for different entities. This can easily lead to a lack of consistency in data, making it challenging to extract and process the required information automatically.
The absence of standardization in the invoice processing workflows increases the risk of errors and delays in processing invoices, which can impact the entire invoice-to-pay cycle.
Furthermore, the lack of standardization can also result in difficulties in integrating automated invoice processing solutions with existing systems, such as enterprise resource planning (ERP) software, which may have their own specific data requirements and formatting rules.
This can lead to further delays and errors in the processing of invoices, as the lack of standardization makes it harder to automate the transfer of data between systems.
Another consequence of the lack of standardization is the potential for disputes between suppliers and buyers. Disputes may arise due to differences in the interpretation of invoice content or format, leading to delayed invoice payments and strained relationships between the parties involved.
DO & CO standardized their global spend management with Yokoy
"One unified process for the entire DO & CO Group. Yokoy enables us to collaborate optimally across all locations and entities."
Michael Kultscher-Burger, Teamlead Accounts Payable & Receivable
Challenge #6: Cash flow visibility
Senior finance executives prioritize cash flow analysis, yet a significant number of businesses struggle to accurately forecast their mid-term cash flow. Data from KPMG shows that only 23% of companies have come within 5% of their forecasts, inaccurate data being one of the major struggles for senior executives and CFOs.
Furthermore, 34% of businesses lack visibility into invoice and payment data. In a paper-based invoice processing environment, cash managers are limited in their ability to gain an overview of all invoices in the workflow, hindering opportunities for improving working capital.
The inability to manage cash effectively can lead to adverse effects throughout the organization, including higher borrowing costs and an inability to invest in growth. As a result, 58% of businesses express the need for real-time visibility into accounts payable financial data.
However, in a paper-based environment, essential data is not captured, information is poorly organized, timeliness of information is compromised, systems lack integration, and decision-makers lack access to key variables. 
How to overcome these invoice management challenges with Yokoy
At Yokoy, we help global enterprises fully automate their spend management processes, including the invoice processing flows. The pillars of our invoice automation module are: 
By digitizing and automating the invoice management process, Yokoy ensures a shorter time to payment, a reduced risk of errors and mistakes, and a lower cost of invoice processing.
Here's how our software helps tackle the challenges mentioned above.
Automated Invoice Processing: Process Steps and How to Get Started
What is invoice processing automation all about? Learn how AI-powered invoice automation works and how it can help you save time, reduce risks, and improve your view of cash flow.
Mauro Spadaro, 
Product Manager
1. Reduce manual work with automated data capture
Uploading the invoice into Yokoy will allow for automated data extraction, manipulation and booking in the ERP system.
Invoices can be uploaded either manually or by forwarding them to a dedicated email address. Once uploaded, the software is able to automatically extract most fields, from invoice number, date, and due date, to supplier, currency, PO number, and line items. This is done using OCR technology. 
This not only reduces the time spent on processing invoices, but also ensures high quality, correct bookings, as the risk of human errors is reduced to a minimum. 
2. Minimize errors with AI-based data validation
Once the invoice data is read, Yokoy's AI technology takes over, processing the information and validating it for further categorization. Then, the AI algorithms match the data and check it against data in your ERP system.
Yokoy's AI can match invoices to suppliers and POs, and can automate the coding of line items, including categories, cost objects, VAT, and so on.
Yokoy's AI technology learns with each uploaded invoice and gets smarter in time, ensuring very high accuracy rates. The "smart coding" feature enables the software to learn how users code an invoice and allows to reduce processing time by suggesting a prediction of the cost object and category, per line item. 
If mistakes are found – for example, duplicate invoices or data that seems fraudulent or doesn't match ERP data, Yokoy sends alerts to preset user roles, ensuring that outliers are checked individually. This prevents policy breaches and double payments, and keeps manual intervention to a minimum. 
By using AI automation and machine learning algorithms, Yokoy significantly reduces the risk of inaccurate or incomplete data, detecting errors or discrepancies and flag them for review in real time.
3. Enforce compliance with custom workflows and approval flows
Yokoy ensures a frictionless AP process through end-to-end automation and custom workflows and pre-approval flows. Each department and entity can set their own approval flows, based on user roles and country regulations.
For example, you can implement supplier based workflows, where the software assigns a default supplier approval upon submission. In this case, if no supplier approval is defined, the invoice can be automatically forwarded for review.
Another option is to implement line manager workflows with auto-approvals, where all invoices are approved automatically if under a specific threshold. Cost object based workflows can also be automated, or – in more complex cases, a mix of approval flows can be used: For example, cost object approval workflows with supplier-based automated workflows.
By standardizing most of the validation mechanisms and approval procedures, and enabling companies to centralize all their invoices in one single platform, our software helps streamline processes both at entity level and across departments, contributing to real end-to-end visibility and control. This breaks down data silos, making real-time spend analysis possible and ensuring more accurate forecasts.
How to Automate Your Invoice Approval Workflows with Yokoy
A well-structured invoice approval workflow ensures accuracy, compliance, and transparency in the payment process. Here's how Yokoy can help.
Mauro Spadaro, 
Product Manager
4. Prevent delays with end-to-end integration and real-time reporting
Yokoy prevents payment delays through automation and end to end integrations. In a manual process, it's common for invoices to get stuck in the process, leading to delayed payments of supplier invoices.
Our software makes it easy to implement auto approvals for certain suppliers, so that your AP department has real-time visibility into outstanding payments and payment times. With the analytics module, your finance team can pull the processing times for any supplier in less than a minute.
Moreover, you can receive real-time notifications to easily identify and resolve bottlenecks, and automatically route invoices to the appropriate stakeholders to reduce invoice processing cycles. Yokoy allows you to define roles and responsibilities for each stakeholder involved in the approval process, reducing the risk of duplicate or conflicting approvals.
Also, automating the invoice management flow ensures faster audit reports, as the audit trails are readily available.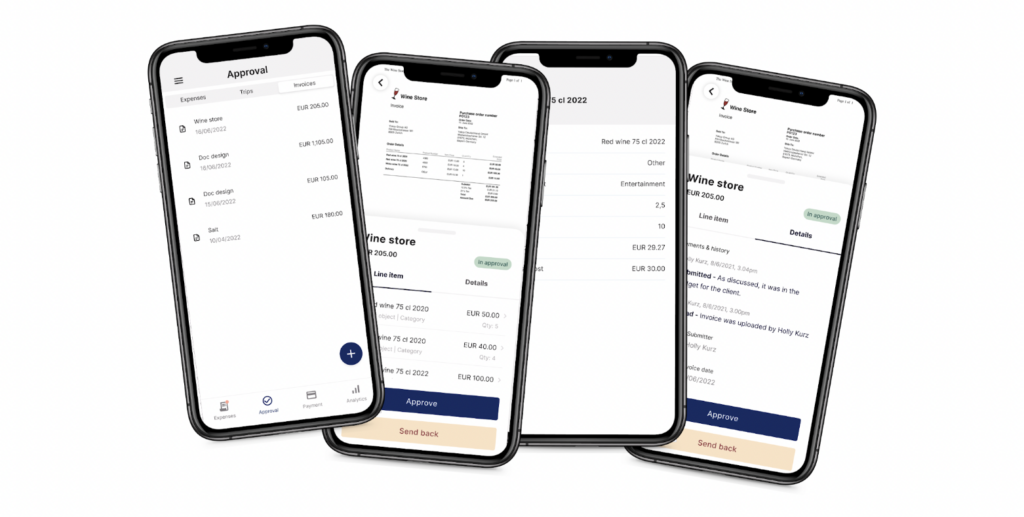 To conclude, invoice automation solutions help companies tackle the most common challenges of invoice processing, ensuring better spend control.
Yokoy's invoice automation module helps reduce overall operating costs by streamlining manual processes and minimizing the risk of errors and late submissions. By using AI automation, Yokoy's invoice processing functionality helps enforce policy compliance, reducing the risk of fraud and ensuring adherence to internal controls.
Additionally, our software enhances spend visibility, allowing organizations to make decisions based on real-time data, monitor cash flow, track payment status, and strengthen relationships with suppliers through timely and accurate payments.
If you'd like to see our software in practice, you can book a demo below.
Process invoices automatically
Streamline your accounts payable process to manage invoices at scale and pay suppliers on time with Yokoy's AI-powered invoice management solution.
Simplify your spend management
If you enjoyed this article, you might find the resources below useful.