Stay up-to-date with rules and regulations around per diem rates, mileage allowances, proof of receipt, and VAT rates, while Yokoy keeps you audit-ready across countries.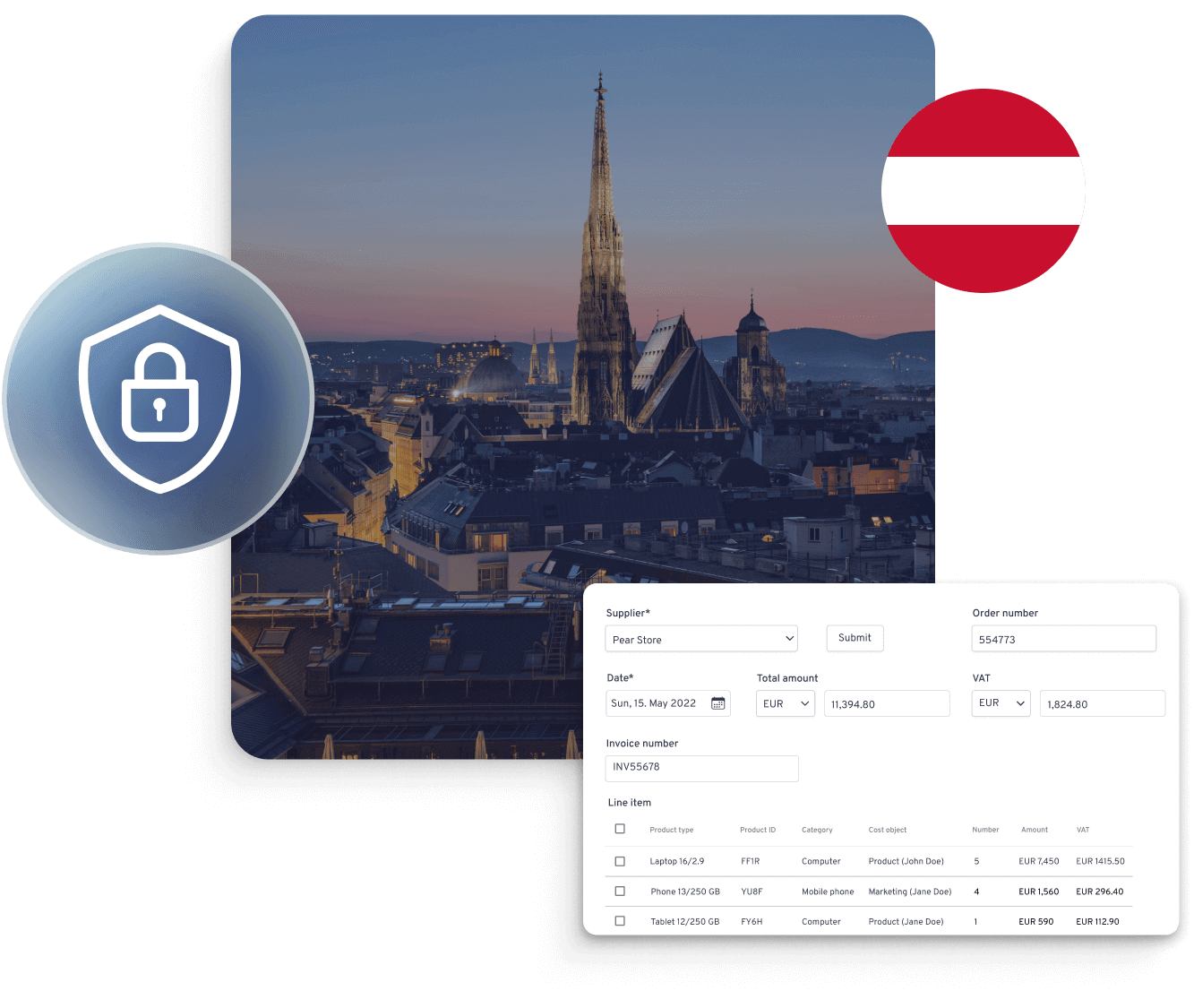 Optimize spend management while operating in Austria, by familiarizing yourself with the nuances of compliance and integrating them into your financial operations effectively.
Efficiently handle spend management within Germany by grasping the intricacies of compliance, ensuring your financial activities adhere to the nation's established norms.
Navigate spend management with ease by understanding compliance regulations in Spain, ensuring your financial practices align with the country's standards.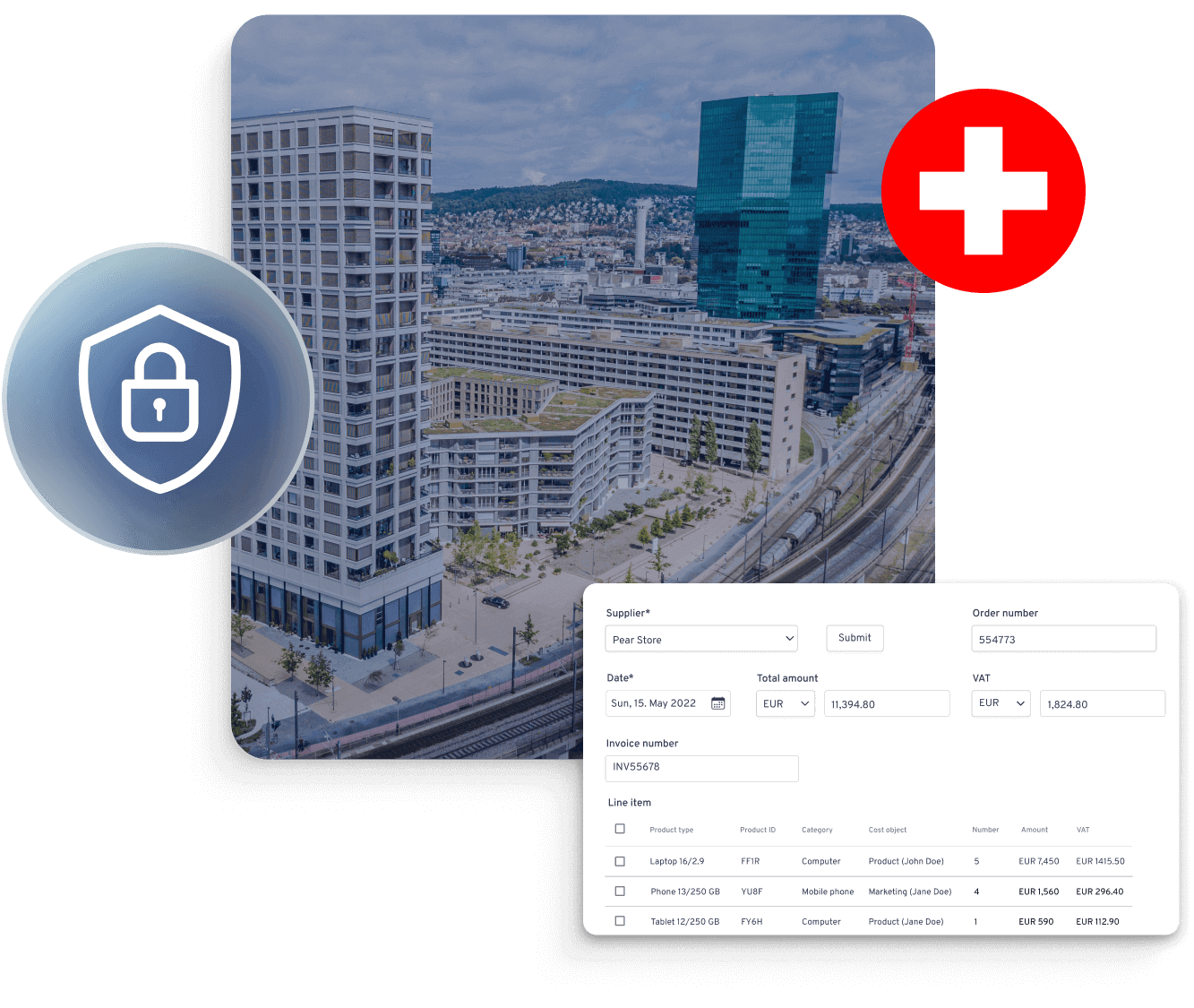 Master spend management compliance in Switzerland, ensuring your financial strategies align with the country's rigorous standards to optimize your business processes.
Discover the importance of proof of receipt and its role in establishing a verifiable record of transactions and communication.
Learn about per diem rates, their significance in managing daily business expenses, and how they streamline reimbursement processes.
Explore the concept of mileage allowance, its implications for calculating travel reimbursements, and how it simplifies expense tracking for individuals and businesses.
Gain insights into VAT rates, their varying levels in different jurisdictions, and how they affect the final cost of goods and services in today's global market.
Enver Sirucic
CFO BAWAG Group
"Yokoy stands out as a visionary company that offers a truly unique solution. Their customer success team has played a pivotal role in automating our spend management processes."
Christoph Kühne
Group Finance, On
"Yokoy has played a pivotal role in revolutionizing our expense management as we experience rapid global growth. The automation rate of nearly 90% is impressive, allowing us to handle a vast number of expenses with ease and export them within a day."
Christoph Jenny
Co-founder, Planted
"A corporate card should be secure and uncomplicated - and this is exactly what the Yokoy Mastercard offers. In addition, the card is smart, saving us significant time."
Marianne Schluep
Head of Finance and Accounting, Fenaco
"With Yokoy, we have opted for a uniform and group-wide expense management solution that unifies our different expense processes on one platform and automates them across organizations. This guarantees company-wide compliance and increased efficiency."
Michael Kultscher-Burger
Teamlead Accounts Payable & Receivable, DO & CO
"One unified process for the entire DO & CO Group. Yokoy enables us to collaborate optimally across all locations and entities."
Peter Grausgruber
Former CFO, Bitpanda
"For the long term, we are interested in an all-in-one solution that covers all spend processes in the company. With Yokoy, we have the perfect solution for that."
Mirko Brudermann
CFO, FC Basel
"The expense process before Yokoy was extremely laborious. It's great to have a solution with which we can record and submit expenses anytime and anywhere."
Tania Thiebach
Former CFO, Sherpany
"Before Yokoy, our expense process was mostly manual and time consuming. Now, we've standardized and streamlined it. The AI magic is truly doing most of the work."
Vivian Mohr
Former CFO, Comparis
"Yokoy is very easy to use, which saves us time and makes it efficient. The connection to the ERP works smoothly and provides real-time data for credit card transactions."
Benjamin Kasumi
SAP Consultant, Bawag
"With their guidance and automation capabilities, we streamlined our finance processes, resulting in a remarkable 70% faster book closure. Yokoy has truly transformed our financial management, and we couldn't be happier with the results."
Ebru Arican
Former Head of Group Controlling & Accounting, Ameropa
"We were impressed by Yokoy's ease of use and seamless integration with our credit card provider."
Herbert Sablotny
CFO, Beekeeper
"We had an aha-moment when we realized that with Yokoy it only takes a few seconds to create a report compared to the many hours in the past."
Rafael Saya
Senior Finance Manager, ITA
"Before, when a receipt was missing, our Finance team had to chase after it. Now, it's Yokoy doing it automatically - pre-filling all the information with high accuracy."
Nilgün Kilit
Former Team Lead Accounting and Patient Billing, Bellikon Rehabilitation Clinic
"We had the Yokoy software demonstrated to us and it was clear that we had to have it. This is how software has to be today, as intuitive as a smartphone app."
Marcel P. de Boni
Managing Director, ECOVIS
"We've tested other expense tools before, but Yokoy represents a new level of automation thanks to the tool's artificial intelligence and well-designed interface."
Gain full visibility and control over your business spend with AI-powered automation.