Join 12'000+ finance professionals and get the latest insights on the transformation of finance directly in your inbox. 
Subscribe to our newsletter
Join more than 100 finance experts – including Yokoy's team – to explore the latest in automation and digitalisation of the finance organisations.
Join over 800 finance experts – including the Yokoy team – to explore the forefront of digitalization and innovation in accounting and controlling.
What advantages do smart company cards offer? And how can you benefit from them in practice?
Read IDC's buyer guide, including advice, tips, and signposts for the financial applications buyers in 2023, to understand how to buy financial software.
This report offer a glimpse into the current state of spend management transformation and the trends, challenges, and opportunities shaping its future.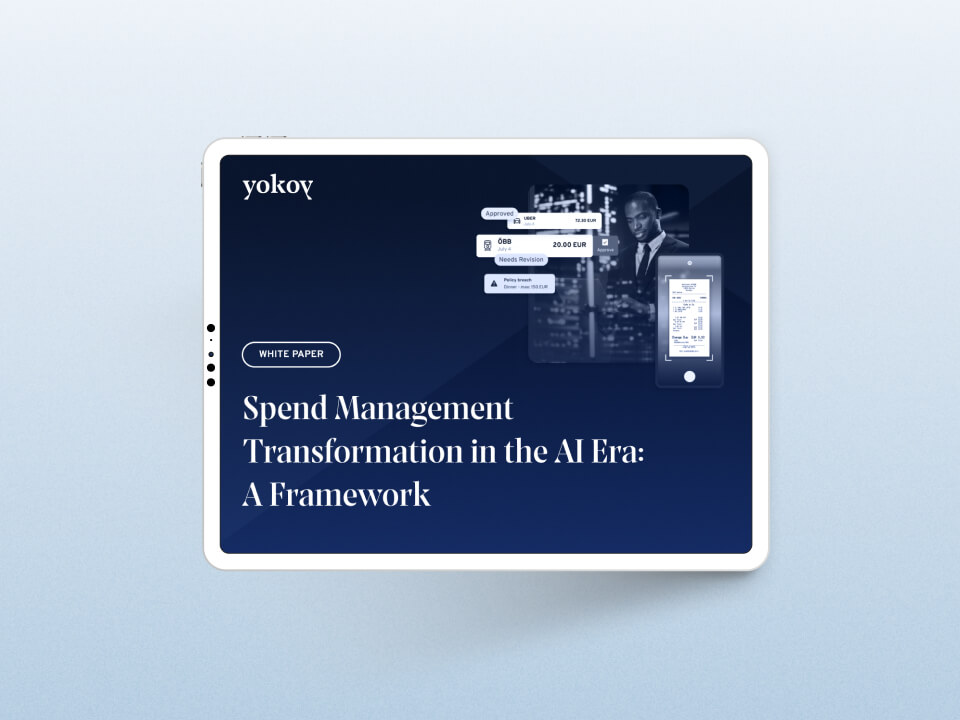 In the AI era, traditional finance processes are becoming obsolete. Yokoy addresses the challenges faced by finance teams amidst ongoing digital transformation, providing a framework for AI-driven spend management transformation.
How much can you save annually if you choose Yokoy as your spend management suite? Our ROI calculator helps you quantify the return on investment, so you can build a solid case for finance transformation.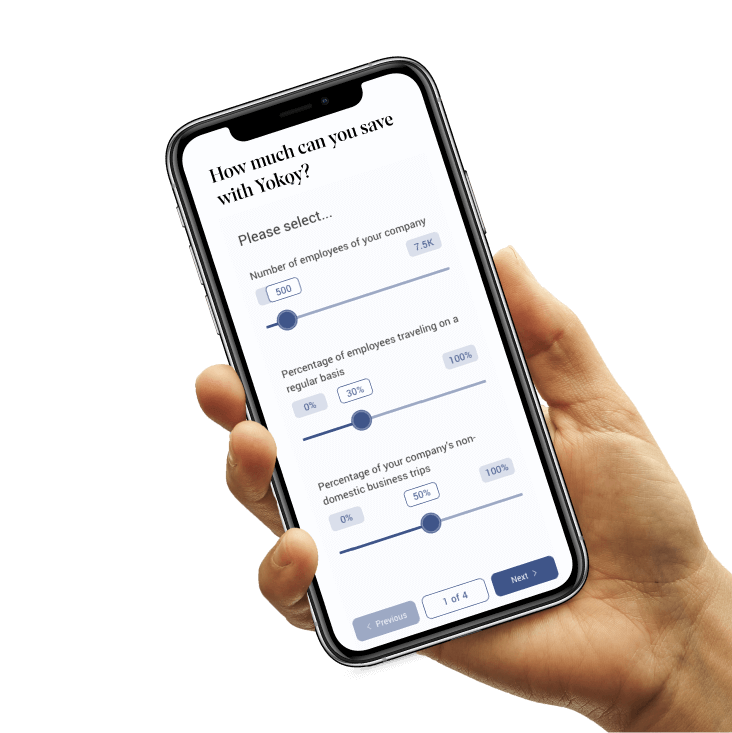 Customer stories and case studies
With 75% of all DO & CO's expenses being paid with smart corporate cards, the expense management process is fully automated, saving 750 working hours in manual processes.
Read the success story of BAWAG Group AG's journey towards automated expense management using Yokoy's innovative AI technology.
Buhler needed a digital solution to streamline their spend management process across global entities. With Yokoy, they achieved 4.7x ROI, processing 46.7% of their expenses within 24 hours.
Stay up-to-date with rules and regulations, while Yokoy automatically updates the built-in compliance checks to keep you audit-ready across countries.
The promise of autonomous finance is revolutionary. But is complete automation in finance truly the path we must tread? Or should we proceed with caution?
Contrary to the prevailing narrative, the role of a CFO has remained largely unchanged in recent years. But technology is changing, with AI reshaping the playing field and disrupting traditional processes.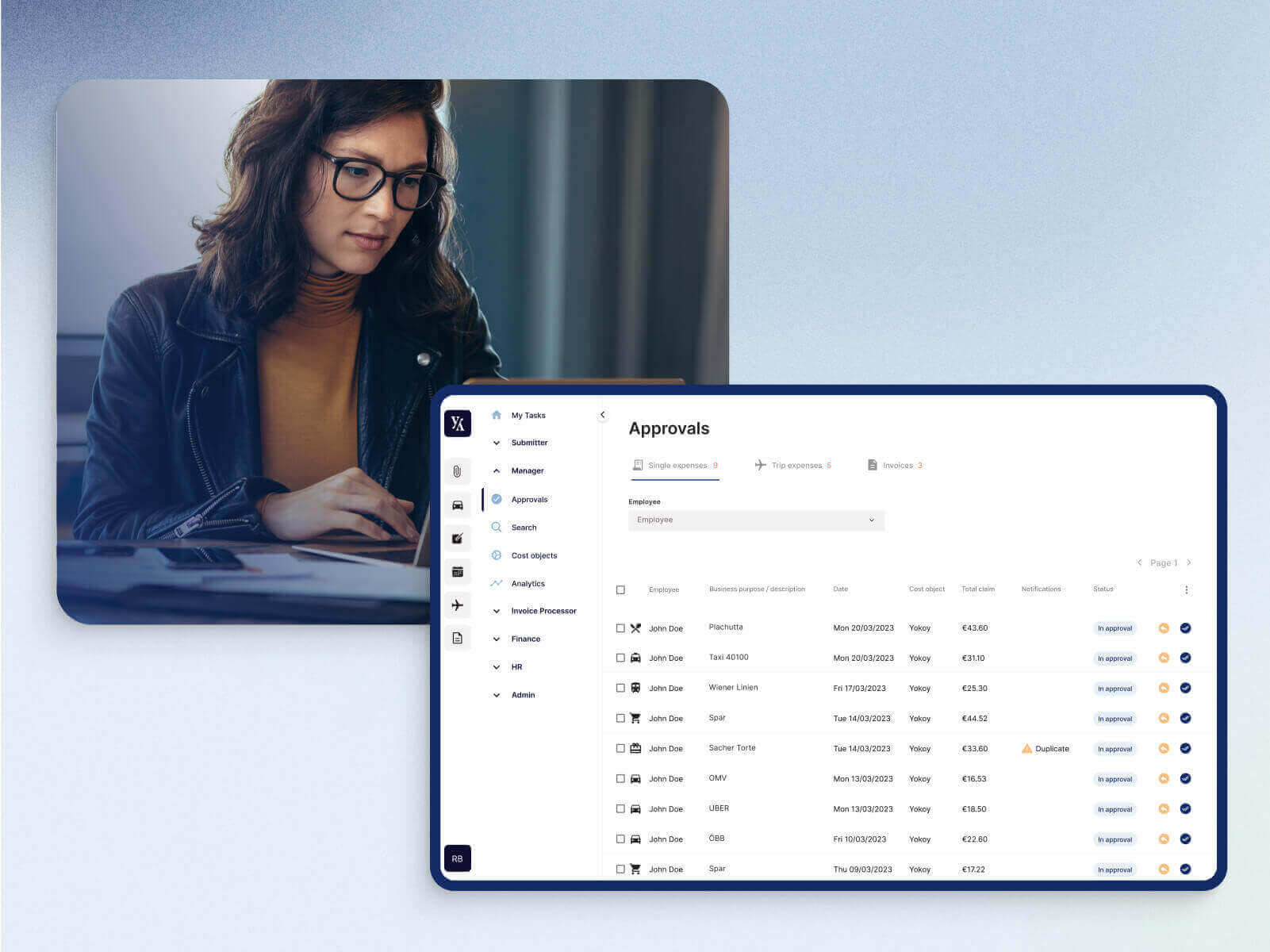 The spend management process, traditionally complex and often riddled with inefficiencies, is the ideal starting point for finance transformation, as it can be fully reimagined with AI at its core.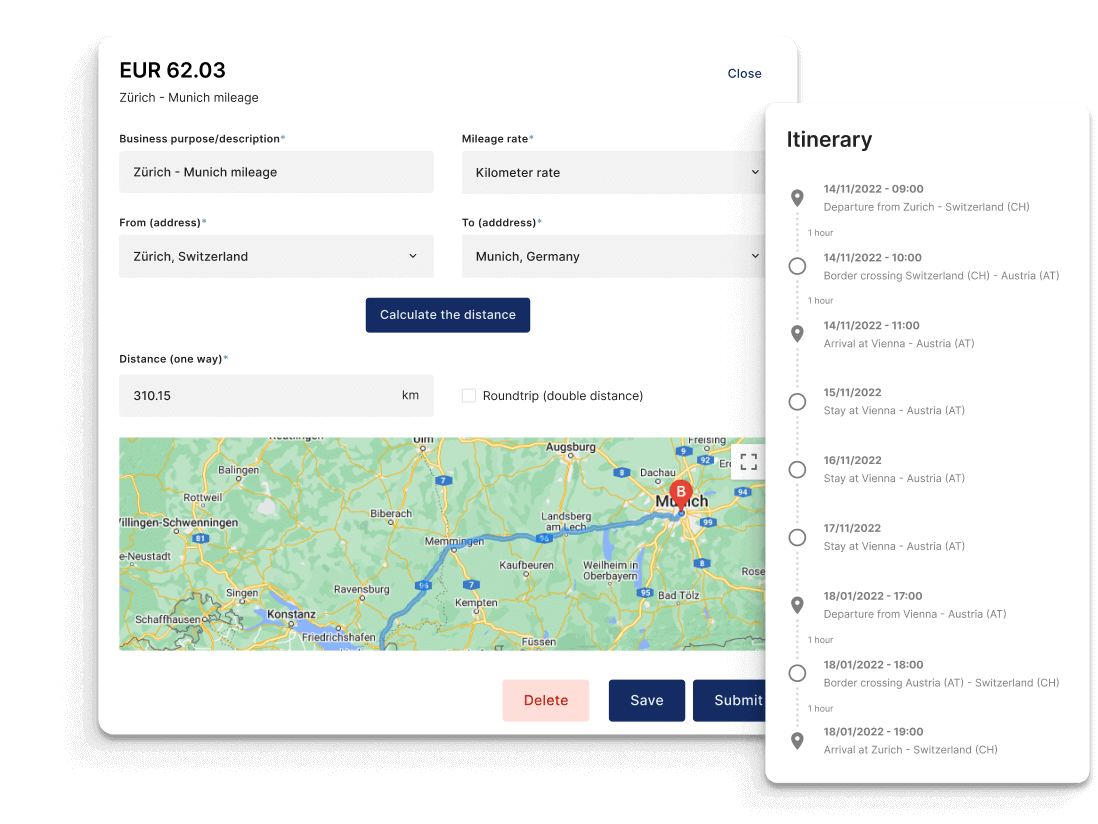 Learn about the German 3-month rule or Dreimonatsfrist, its implications on expense management, and how Yokoy keep you compliant with automated calculations.
This guide explains how to calculate and track mileage allowance effectively, so you can reimburse your employees in time and avoid penalties.
For too long, manual expense reporting has been the norm. In this article, we show you how to move from Excel expense reporting to full automation.
API by developers, for developers
Yokoy's engineers have created a free open API for you to build on top of Yokoy's software and to connect your favorite tools and databases to the Yokoy platform.
Tail spend is the amount a company spends that form roughly 80% of transactions but contribute to 20% of the total spend. Learn how to reduce it using technology.
What is the month-end close, what are the typical steps for closing the books, and how can you make this process more efficient?
Finance 4.0 is a term that refers to the latest phase of evolution in the finance industry, driven by technological advancements and digital transformation.